drymax Fiber - A Superior Technology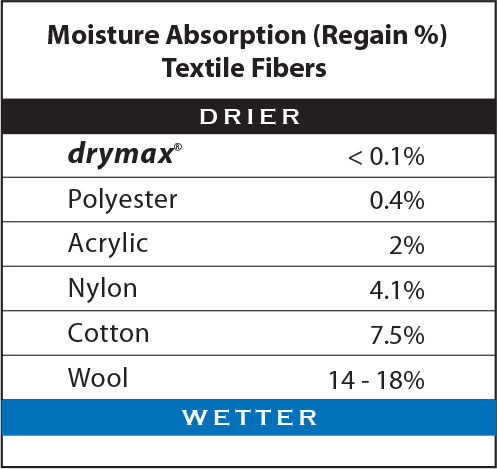 drymax the DRIEST FIBER with our exclusive Active Dry® Technology
One scientific method used to measure the wetness/dryness of a fiber is Moisture Absorption/Regain %. As you can see from the chart at left, drymax fibers are the driest of all fibers.
Because drymax socks are nearly dry coming out of the washing machine, energy can be saved by selecting a shorter/cooler dryer cycle or letting drymax socks air dry.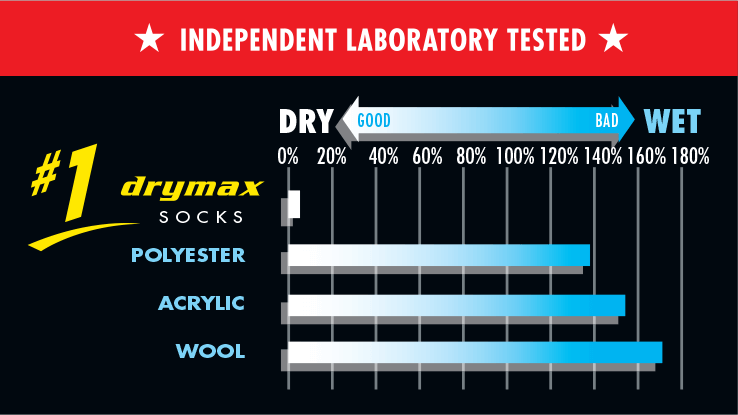 drymax #1 FIBER TECHNOLOGY to KEEP SKIN DRY
Independent lab tests show drymax socks are from 17 to 25 times drier than socks made with wicking fibers like Polyester, Acrylic & Wool.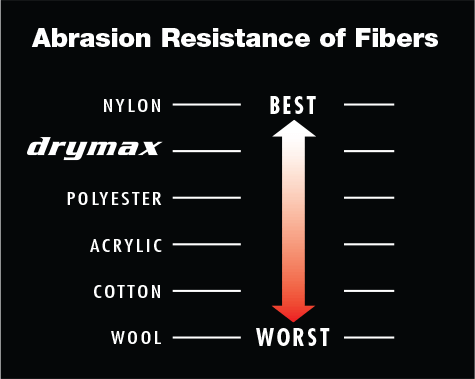 drymax fibers & socks ARE VERY DURABLE
Among the fibers typically used to make socks, drymax fibers are the 2nd best for durability. drymax socks are designed to last a long time using drymax fibers next to the skin, abrasion resistant Nylon covered Spandex as the middle layer and Polyester fibers as the outer layer.
Products that last longer tend to be better for the environment.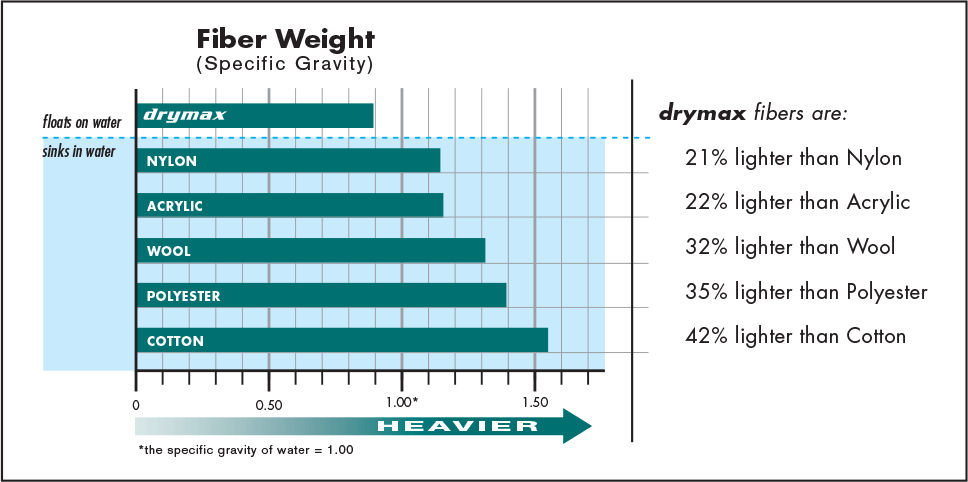 drymax fiber WEIGHT ADVANTAGE
drymax fibers are the lightest used to make socks. Their specific gravity is so low they float on water.
Using drymax fibers as opposed to other fibers reduces sock weight. Lower weight socks help runners save energy and may help improve their performance.
drymax fiber TECHNOLOGY
is SUPERIOR to WOOL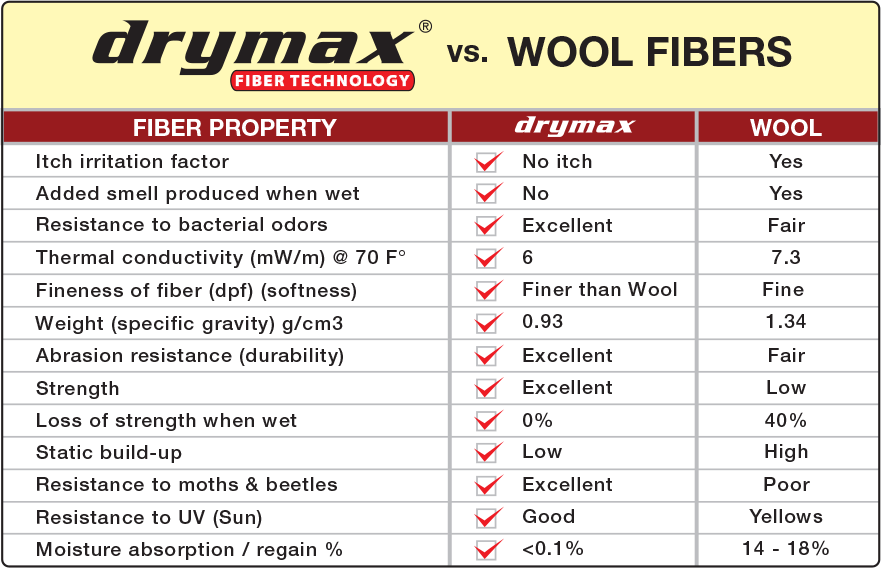 drymax fibers have an advantage over wool fibers except for name recognition.
drymax fibers have the
BEST THERMAL CONDUCTIVITY RATING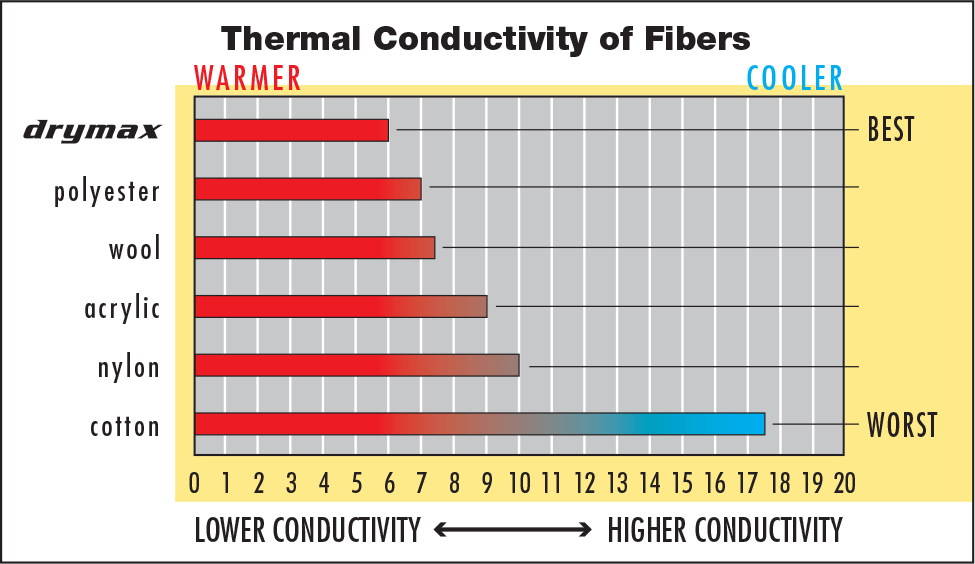 This means drymax Cold Weather Running socks keep the skin warmer in cold weather because they draw less heat away from the skin compared to other socks.